DEMOCRACY DIES IN THE DARKNESS
OF SECRET COURTS.
When it comes to bull****
Few are as full of **** as Judge Gagthebitch
Judge Eugene Gasiorkiewicz
Judge Gagthebitch
Featuring
Judge Gasiorkiewicz's
SECRET COURT
Racine County Circuit Court
Sandy J. Weidner vs. City of Racine
Racine County Circuit Court Judge Eugene Gagthebitch has been working extra hours to keep inquiring minds like us from overseeing what is going on in his court.
Gagthebitch sealed the WCCA files preventing citizens to review online court records, sealed the hearing dates, sealed the hearings, sealed the review of court information at the clerk's office, sealed the City's legal expenses and ordered everyone involved in the Sandy Weidner vs.City of Racine to keep quiet.
SO WHAT IS YOUR PROBLEM?
Everything in this secret court is sealed!
Nothing to see here! Move along!
This is what happens when a judge thinks
his middle name is GOD!
Early in this case, the judge had decided make make a public policy decision to completely seal the court proceedings. The complete court record was sealed including the docketing # and party names.
For months, all was going quite well and as planned in Judge Gasiorkiewicz court. Michael Cohen was representing the city of Racine racking up big billing hours. Sandy Weidner legal efforts were brickwalled and ruled against time after time.
How could anybody possibly now interfere with judge Gasiorkiewicz's pet secret court case?
The general public was clueless that the
open records case even existed.
These insane secret court proceedings went on for months in the darkness of Eugene Gasiorkiewicz's secret court without public scrutiny and oversight.
Then Milwaukee Journal/Sentinel reporter Bruce Vielmetti broke the case to the public.
Soon afterwards contempt of court proceedings were brought against
Sandy Weidner.
A secret 9 A.M.contempt hearing on the 25th. of September was scheduled.
This secret hearing was to quash any remaining
fight out of her.
Gagthebitch's deathstar contempt of court proceedings traps were well oiled,
the attorneys palms were further greased, the kill was imminent and the
vultures
were waiting.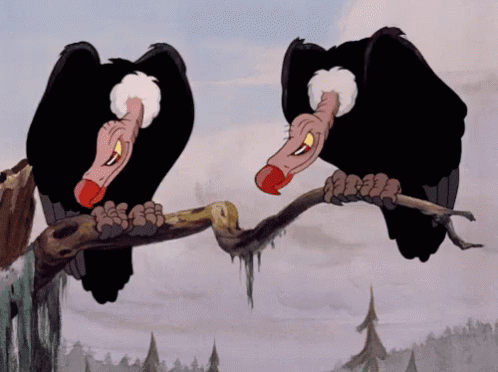 Until.......
until a pro se litigant and the collective news media independently took action upon the court to intervene.
One could say a monkey wrench was thrown into court.
Now the case is in the public's eye.
This is where reality hits judge Gasiorkiewicz
The dirty dealings of the Racine County Circuit Court system is once again exposed and its trail leads all the way to the complicit Appeals Court where judge Lisa Neubauer prominently sits.
Any legitimate Appeals court would have reviewed the case and immediately remanded this case back to the circuit court.
Instead Sandy Weidner is now fighting in the darkness of two complicit courts.
The written record vs. the oral record
Below are printed court documents of
Racine County Circuit Court case # 17CV1644
as of 9-24-2018 and the morning of the
contempt hearing on 9-25-2018
WCCA online record search using Case #
WCCA online record search using judge's schedule
Publicly posted at the courtroom door
The court could not have made it any more clear that the case is sealed and not open to the public.
As of 7:31 am the court had publicly posted
at the court room door the case is sealed.
These written court facts are both indisputable and irrefutable.
At 8:30 am the pro se litigant files his motion to intervene.
Shortly before 9am, the court staff cordially invited all the interested parties waiting at the door into the courtroom. When the Judge entered the courtroom, he was noticeably upset.
Here is what judge Gasiorkiewicz stated orally in court on the morning of September 25th. 2018.
THE COURT: The Court never had an intent to
close the hearing on contempt today. I don't know where
that came from. I've seen it eluded to in a number of
articles that have been provided by Mr. Cohen.
I've seen it eluded to in the Racine Journal
Times as of this very date.
Say what?
We think the judge is
choking
gagging on his own words
How do you tell when a judge is lying?
When they move their lips !
Just like the Making of a Murderer subject Brendan Dassey
Judge Gasiorkiewicz in his own words has subjected himself to prima facie evidence that he conspired and engaged in ethics violations by conspiring and failing to give public notice of court proceedings and hearings.
Didn't judge Gasiorkiewicz just find Sandy Weidner guilty of contempt of court using prima facie evidence?
Karma is a bitch!
Thank you judge Gagthebitch
An ethics complaint is in the works!
Judges are never as powerful as they tell you they are.
Citizens are never as meek as they think you are.